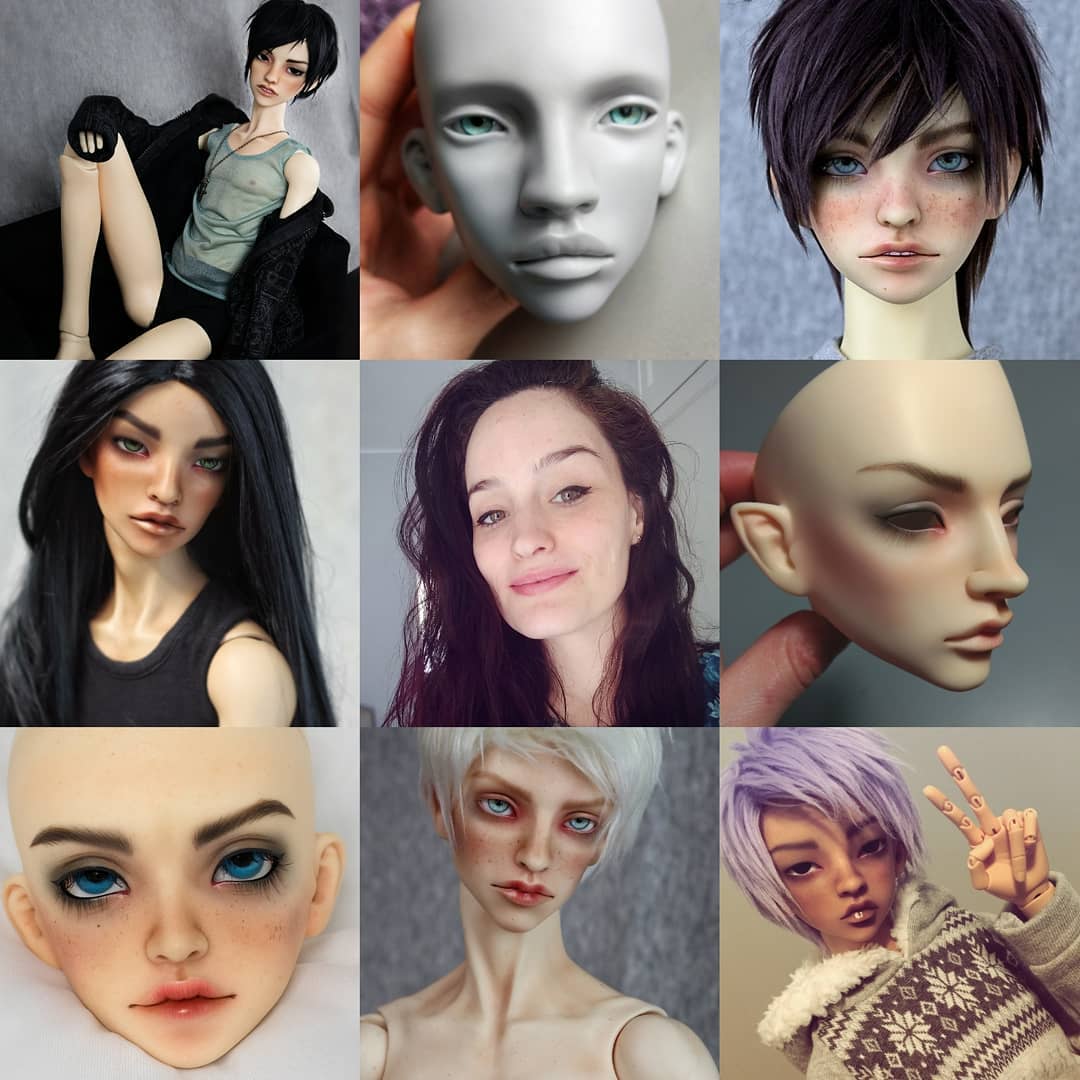 Hi! My name is Carmen.
I was born in Spain in 1985, and I am a freelance artist,  and I'm the person behind Little Rebel Doll. I sculpt the dolls, do their faceups, prepare the parcels, take photos, design the website, etc…
Because of that, I can only produce dolls in a small quantity, but I do my best to make something special for you, with the hope that my dolls could bring you a bit of happiness and inspiration.
I have always loved sculpting clay dolls since I was a child, and also creating characters and stories, so for me dolls are much more than simply objects, each of them is unique for me and has their own personality.
I graduated in Fine Arts and Graphic design at college, at Universidad de Bellas Artes de Sevilla, and also studied one year in Germany at Muthesius kunsthochschule.
I was interested in Visual-kei music and I discovered Asian ball-jointed dolls (bjd) by chance in 2003, and it was love at first sight. Since then this has been my main hobby and I have been collecting and customizing dolls from different artists, and dreaming about being able to make my own BJD some day.
That dream came true in 2011 when I released my first doll head: Shinji, but I started sculpting many years before that, making some artist-cast dolls just for myself.
I'm very inspired by androgyny beauty and that is something that I always try to give to my creations.
~thank you so much for all the support and love you have showed me during this years!