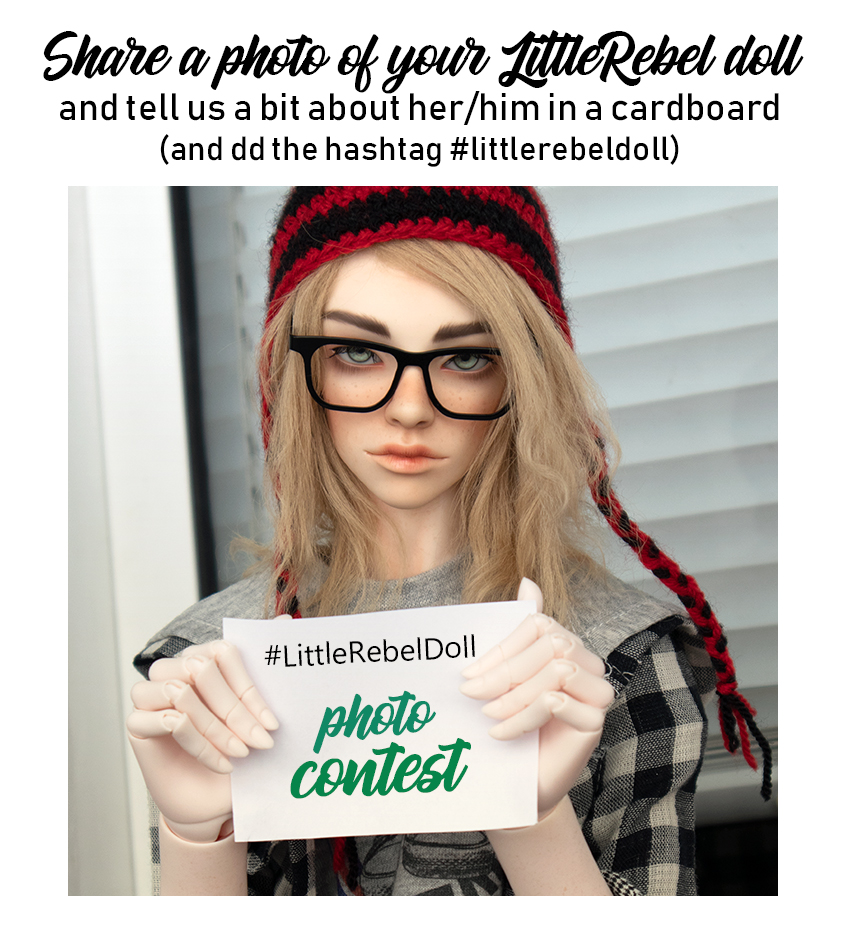 #LittleRebelDoll 📸 PHOTO CONTEST (until October 31st) on Instagram
.
It is time to show pictures of your LittleRebel dolls around the world.
The rules are simple: Take a photo of your doll holding a cardboard with the hashtag #LittleRebelDoll and introduce her/him to us.
[The cardboard must be real but you can add the text with a program. Feel free to tell us whatever you want about her/him but don't forget to mention the doll type]
Add in the Instagram description: @littlerebeldoll #LittleRebelDoll#LittleRebelDollcontest
(and leave me a comment with the prize doll that you would like if you win)
🖤
Have fun! I will pick my fav picture as a winner… but if there are more than 50 entries I will also give a second prize randomly among all the participants to give everyone the same chance to win).
The prize is one LittleRebel doll head: Kaylar, Kamu, Ethan, Kai & André (some color choices are limited. You can ask for different dolls or colors. I can't promise to have them available but maybe you could be lucky ;)
Also you can participate as many times as LittleRebel dolls you have! (but use different post for them. Also remember that if your account is private I won't be able to see your entry).
The dolls in the pictures must be complete (with faceup, body, etc..)
Contact me if you have any doubt!