Product info:
Includes: blank doll head, certificate of authenticity and box. // *Eyes, wigs, and body are not included.
Head size: 1/3 (21,5cm circumference), compatible with 58~65cm bodies (with 9,5~10,5cm neck approx.)
Eye size: 12~14mm
Colors: normal / tan
This doll was released for the first time in July 2018 (Kai II is the new version of Kai, it has elf ears and slightly smaller eyes)

---
Acceptance:
No cancellations for full or partially paid orders.
Item colour may be different due to monitor settings and production date.
Since this is a handmade doll, it is not perfect or symmetrical. Slightly visible sanding marks from removing seam lines or tiny black dots in the resin are possible, these are not considered as defects.
---



COLORS
tan & normal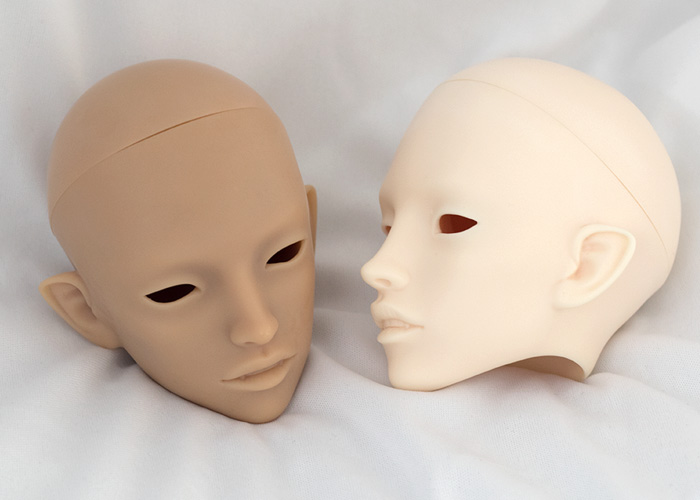 ---
Gallery
Body references
IMPORTANT: These pictures are only a few samples to show the doll head proportions with different bodies from other companies. Colors might not be accurate. We don't sell doll bodies for our 1/3 heads.