This doll was released for the first time in August 2020.
PRODUCT INFO:
Includes: blank doll head, certificate of authenticity and box. // *Eyes, wigs, and body are not included.
Head circumference: 20,8cm
Neck circumference:  9~10cm approx.
Eye size: 12mm (or 14mm with small iris)
Disclaimer: This is a handmade art doll, not a toy for children. This doll is made in polyurethane resin. It might have small spots, marbling, micro bubbles, or sanding marks from removing mold lines, especially in the dark colors, and it is not considered a defect. These marks would be minimal and would not affect the face of the doll.
Cancellations: Due to the nature of pre-ordered items, cancellations and refund for deposits are not possible. We only could cancel orders of items in-stock, if you cancel your order within 24 hours after placing it.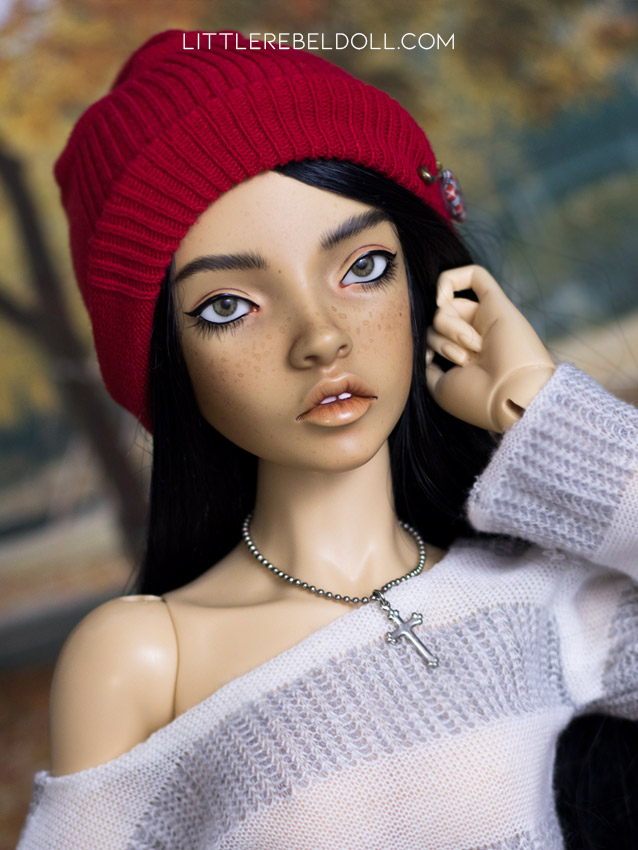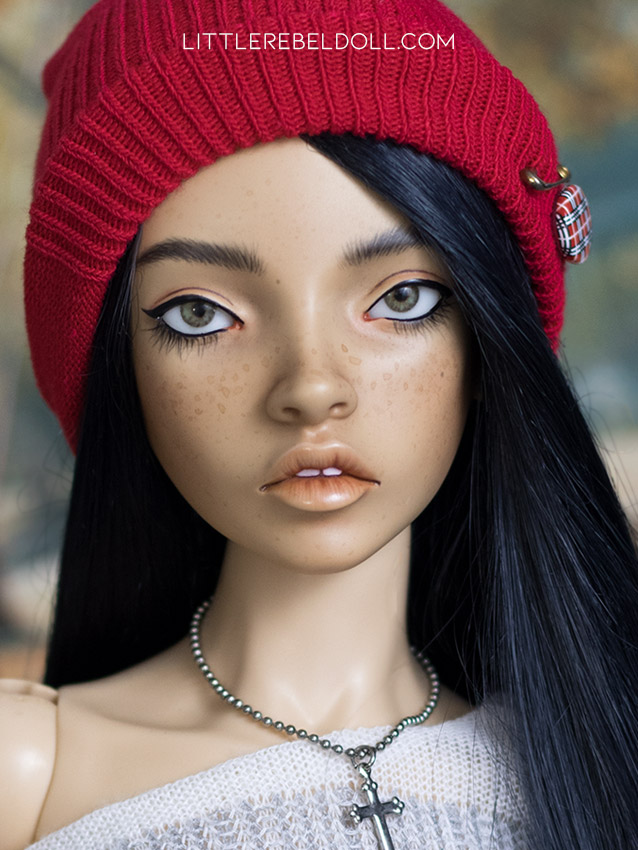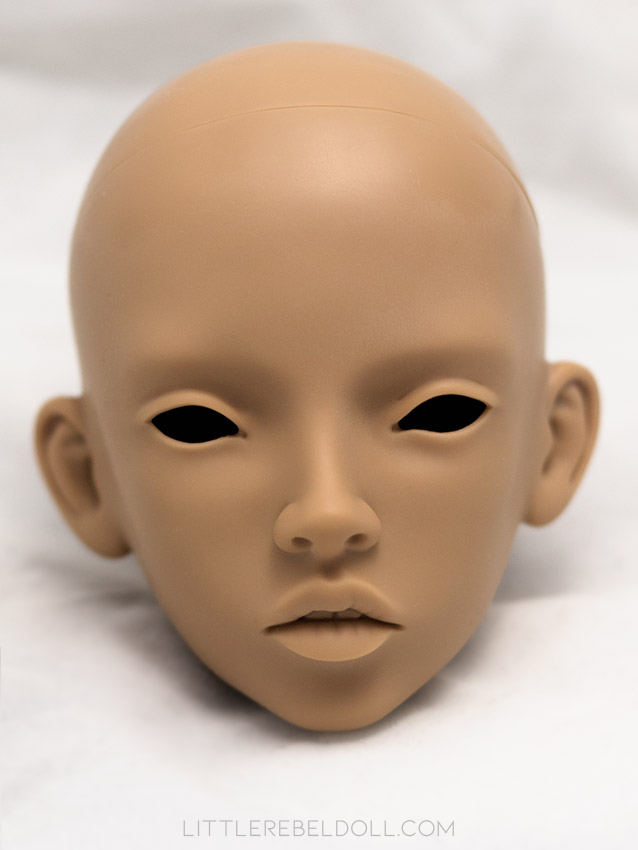 Body SAMPLES
These pictures are only a few samples to show the doll head proportions with different bodies from other companies.
This doesn't mean these are the best options, only the ones I had available for comparison.
Colors can be different from the current resin colors!