Product info:
Includes:

blank doll head, certificate of authenticity and box

. // *Eyes, wigs, and body are not included.
Head size: 1/3 *for 55~65cm bodies with 9~10cm neck aprox.
Eye size: 12mm (or 14mm with small iris)
Resin colors available: ~more info soon *for color reference visit the gallery

Make-up option: ~more info soon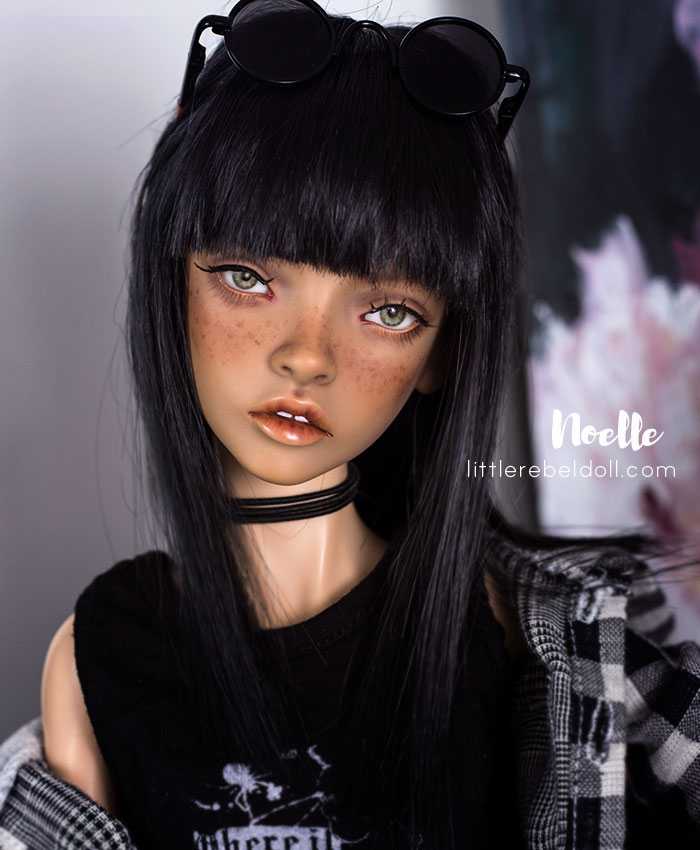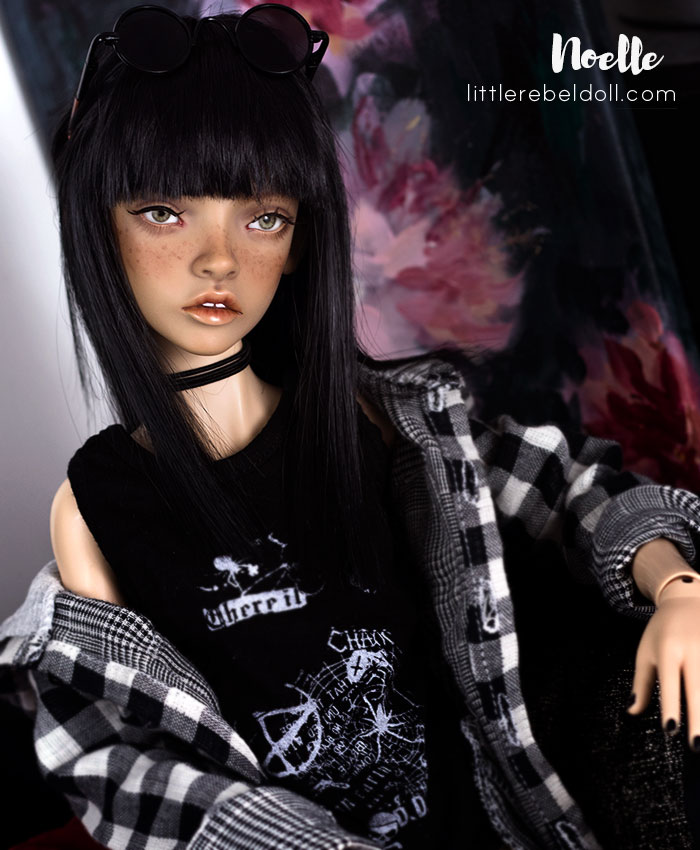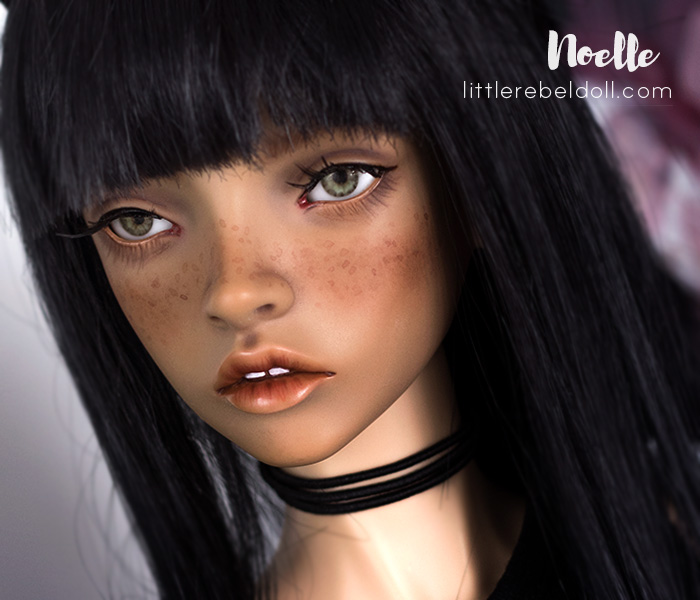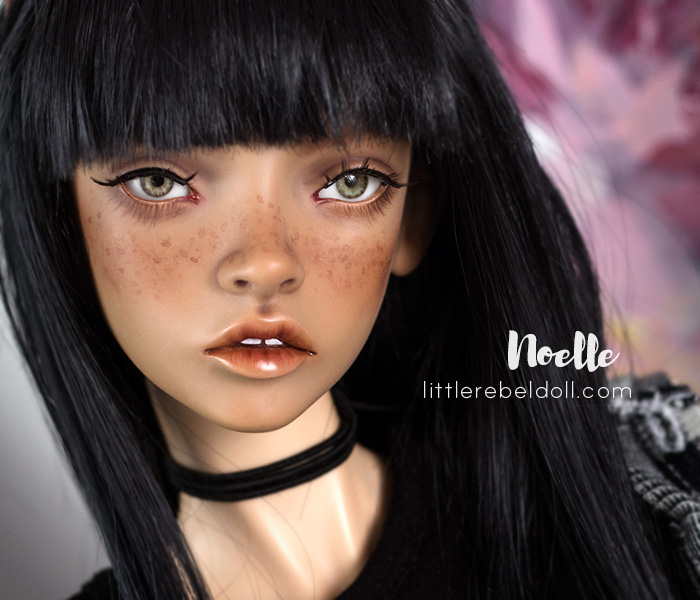 ---
Blank head and Resin colors

*Sample photos are Caramel color.

Peach and sand colors are opaque resin with a "milky" tone. Caramel and chocolate are much more vibrant colors and requires a different resin slightly more translucent (and the time to cure that resin is much slower and we can produce less units, so the price is higher).

The poduction of Noelle is totally handmade, we can only produce 1~3 doll heads per day (after that they need time to post-curing resin, sanding gates, polishing, putting magnets, and packaging). We may decide to limit the units of some colors if they are to difficult to make.
Make-up options
All dolls are painted by myself (LittleRebel). Please understand that since each make-up is done individually, they can be different from the pictures. The make-up colors can be very different depending on the resin color you chose, take it into consideration, please (I can't paint light colors on a darker resin).
* Freckles are optional. Leave me a comment in the note box during the checkout.
*make-up option doesn't included glued eyelashes or plastic facemask.
Please avoid to touch your doll face as much as possible to preserve the faceup. Don't use alcohol or a wet magic eraser to clean it, unless if you want to remove the faceup.
Bodies comparison
Bodies – comparison pictures
IMPORTANT: These pictures are only a few samples to show the doll head proportions with different bodies from other companies. Colors might not be accurate. We don't sell doll bodies for our 1/3 heads.
*soon*