Product info:
Includes:

blank doll head, certificate of authenticity and box

. // *Eyes, wigs, and body are not included.
Head size: 1/3 (20,8cm head circumference) for bodies with 9~10cm neck circumference.
Eye size: 12mm (or 14mm with small iris)
New colors (artist cast): Peach | Sand | Caramel | chocolate **more info about colors
Make-up option: by LittleRebel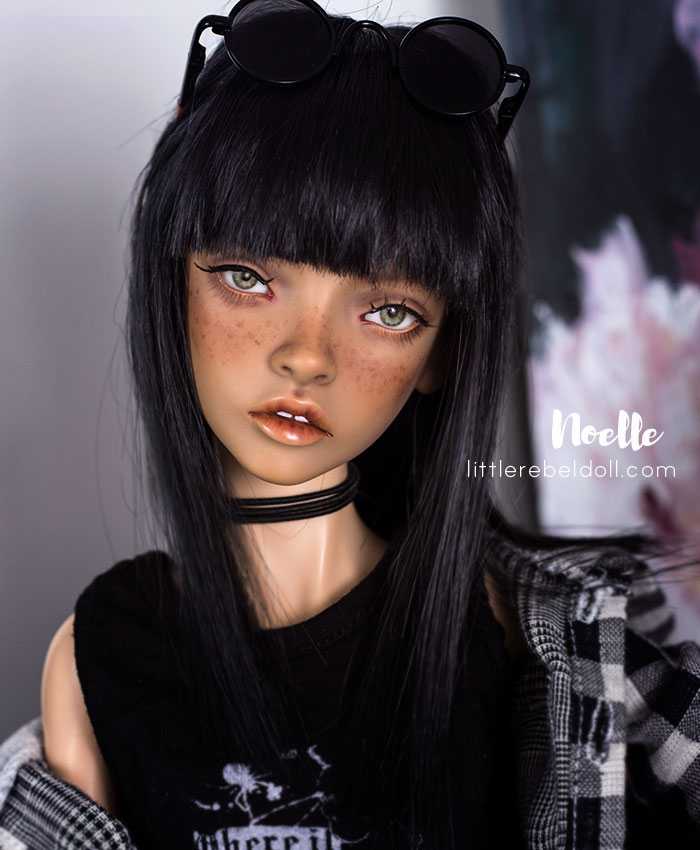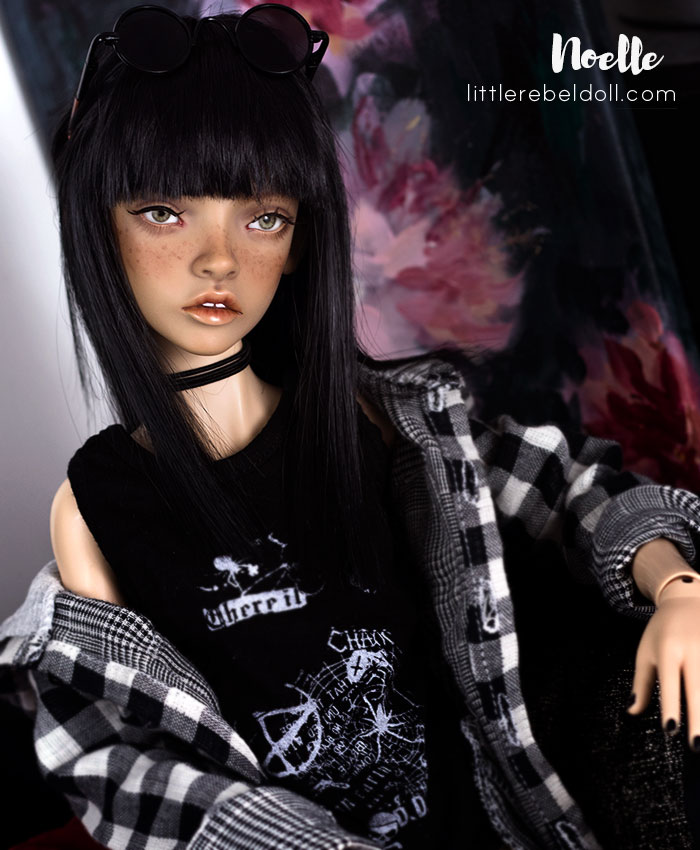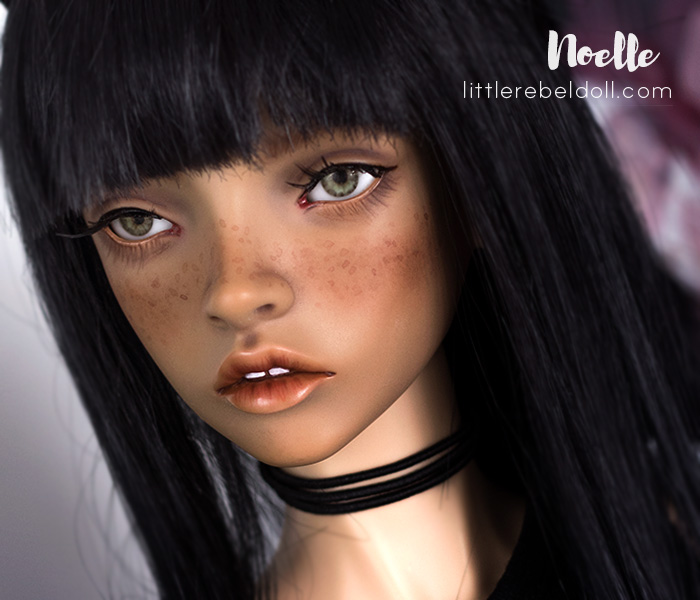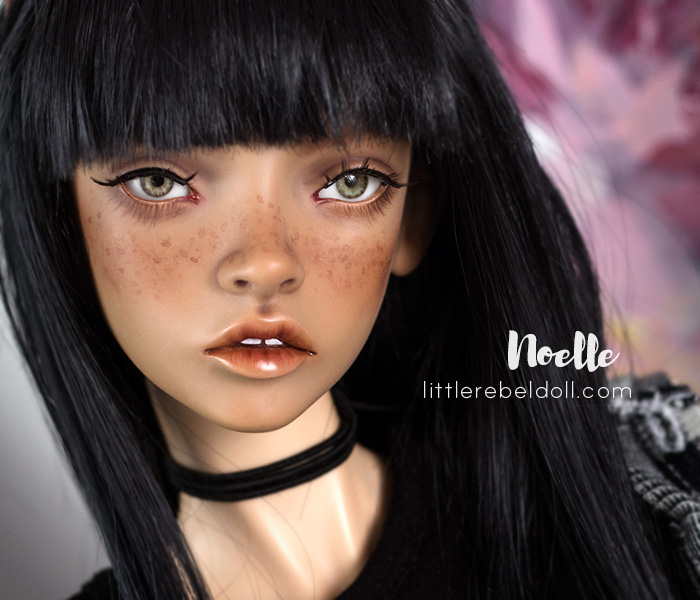 ---
Blank head and Resin colors

*Sample photos are Caramel color.

Make-up options
All dolls are painted by myself (LittleRebel). Please understand that since each make-up is done individually, they can be different from the pictures. The make-up colors can be very different depending on the resin color you chose, take it into consideration, please (I can't paint light colors on a darker resin).
* Freckles are optional. Leave me a comment in the note box during the checkout.
*make-up option doesn't included glued eyelashes or plastic facemask.
Please avoid to touch your doll face as much as possible to preserve the faceup. Don't use alcohol or a wet magic eraser to clean it, unless if you want to remove the faceup.
Bodies comparison
Bodies – comparison pictures
IMPORTANT: These pictures are only a few samples to show the doll head proportions with different bodies from other companies. Colors might not be accurate. We don't sell doll bodies for our 1/3 heads.